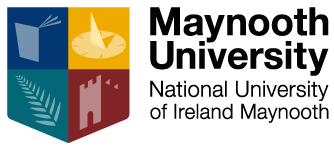 An Foras Feasa at Maynooth University, Ireland, is delighted to announce two Masters degree programmes in digital humanities for the 2016-17 academic year. More information is at https://www.maynoothuniversity.ie/foras-feasa/study-with-us
The MA in Digital Humanities is in its 7th year, making it the oldest Masters in Digital Humanities in Ireland and one of the oldest in the world. This one year practice-based MA is a transformative degree covering areas such as, digital scholarly editing, data modelling, designing and delivering photographic archives, computational imaging, 3D visualisation, computer graphic simulations, and digital heritage. Most classes have both practical and theoretical components and students learn a variety of technical skills including text encoding (XML/TEI/XSLT), linked data, Java, photogrammetry, reflectance transformation imaging, 3D scanning, hyperspectral imaging, virtual and augmented reality, and 3D modelling.
In 2016-17 AFF, in conjunction with The National Centre for Geocomputation we will offer an MSc in Spatial eHumanities. This programme takes an interdisciplinary approach to focus on spatio-temporal concepts, methods, and tools in the development of computational and visual frameworks from which to explore the past and better understand our present. It combines geocomputation, cultural heritage, archaeology, design, and humanities/arts research, providing both a historical background and theoretical grounding to the field, while enabling students to develop solid skills in contemporary digital methods and technologies, including Geographic Information Systems and 3D computer graphics modelling, simulation, and animation.
Both Masters offer a practicum in the spring semester with a cultural heritage institution, in the private sector, or with a digital humanities project in which students get project-based real-world experience and develop management skills. Both Masters are practice-based with a small number of students per course, thus allowing for 1:1 mentoring in practicums and thesis supervision.
These courses are ideal for students wishing to upskill in digital technologies bringing new methods, technologies, and theoretical approaches to humanities and cultural heritage. Past students are employed in a variety of sectors, including libraries, archives, digital humanities projects, cultural heritage institutions, and the private sector.