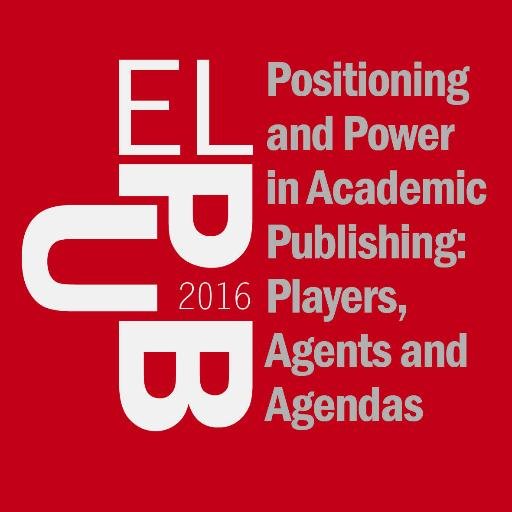 20th International Conference on Electronic Publishing
Positioning and Power in Academic Publishing: Players, Agents and Agendas
We would like to invite you to join us for the 20th anniversary of the conference that will take place on 7-9 June 2016 at the University of Göttingen, Germany! Since the beginnings  twenty  years  ago,  the  Elpub  conference  has  been a  leading  forum  on  electronic  publishing  attracting  people  from  around the  world   facilitating  active collaboration and knowledge exchange. ELPUB 2016 continues the tradition, and brings together scholars, publishers, lecturers, librarians, developers, entrepreneurs, users and all other stakeholders interested in issues regarding electronic publishing in widely differing contexts.
A GLANCE AT SOME HIGHLIGHTS
This year's keynote speakers:
Jean-Claude Guédon from the University of Montréal, Canada, will speak on the topic of "Whither Open Access? Four scenarios and four choices", and our second keynote speaker, Tara Andrews  from  the  University  of  Bern  in  Switzerland  talks  on  the  topic  of "After  the Spring:  digital  forms  of  scholarship  and  the  publication  ecosystem".  The  third  and national  speaker  Prateek  Mahalwar, Max Planck Institute for Developmental Biology, shares  with  us  his  views  on  opportunities  and challenges for early career researchers in the context of Open Science.
A rich program with many presentations and demos can be found here: http://meetings.copernicus.org/elpub2016/Elpub2016_preliminary_programme.pdf
Four workshops will offer delegates the opportunity to explore:
– Open Peer  Review:  Models,  Benefits  and  Limitations  (co-organized by OpenAIRE),
– Opening  up  the  collection  –  reuse  and  publishing (LIBER)
– Entering  the  publishing  system – Junior Scientist Day (FOSTER)
– OJS 3.0 and OMP 1.2: The latest in open source software for academia-controlled publishing (PKP).
A panel of  experts  investigates  the  conference  topics in  an  open  forum  with  short  rhetoric stakeholder  perspectives  and  the  opportunity  to  engage  with  the  audience  into  the discussion.
We look forward to welcoming you in Göttingen in June!
Fernando Loizides and Birgit Schmidt
ElPub 2016 Chairs
NOTE: Early Bird Registration closes on 24 April 2016